Trigger Sear Ares Striker Amoeba Tuning Kit E.s. Custom Works (escw-11)
Add to wishlist
Data sheet
Description
BRAND E.S. CUSTOM WORKS

Trigger sear ARES STRIKER AMOEBA TUNING KIT.
Machined from solid aluminum Ergal 7075 the maximum resistance and efficiency.
Very resistant and durable over time.
Perfect for the original Ares aluminum piston.
Kit including the trigger pin and 80-degree tooth.
For AS01.

100% Made In Italy.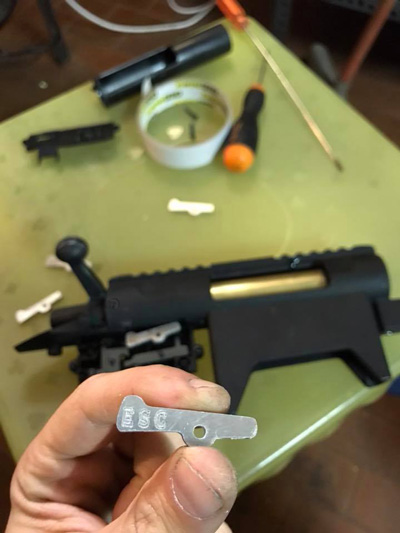 N.B. Photos only demo.