Tactical Mag With Flocking Scorpion Style 45acp Pouch Foliage Green Molle System Fma (fma-tb1212-fg-m)
Add to wishlist
Data sheet
Description
BRAND FMA

Tactical mag pouch with FLOCKING.
For MOLLE system.
Model G-CODE scorpion style.
Material kydex and nylon shock.
Rigid inner lining for retention.
Fully adjustable tension.
Height 85mm.
Width 40mm.
Thickness 16mm (adjustable).
FOLIAGE GREEN color.
Possibility of assembly in combination.
Perfectly compatible with magazines 45acp.
(BERETTA - GLOCK - 1911 - 3PX4 - DMX - M&P - ETC...).
Weight 100gr.

FLOCKING processing:
Operation by which some textile fibers are electrified and adhered to a support that gives a velvety look.
Use for greater RETENCY, to avoid the wear of the chargers and for the best appearance that allows the anti-reflection.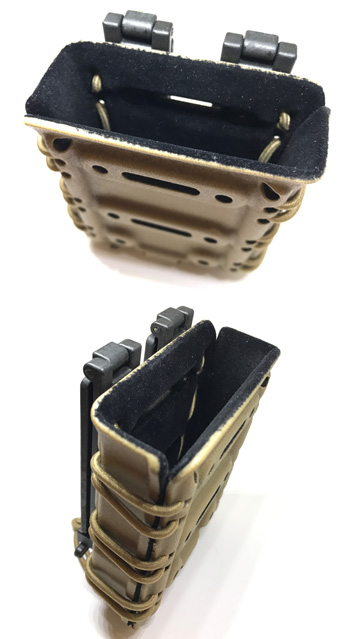 Including mount for MOLLE system: