Data sheet
Description
BRAND FROG INDUSTRIES

Folding SNIPER mat.
Can be used as a backpack or shoulder strap.
Internal multi-pocket.
GREEN color.

Padded sniper case, foldable, with detachable external bag and shoulder strap,
internal measurement 250Hx500L mm with 3 internal magazine holders and 2 cartridge holders with Velcro. Once folded, the carpet can be worn as a backpack or
worn with handle: inside it can be fixed a weapon for transport.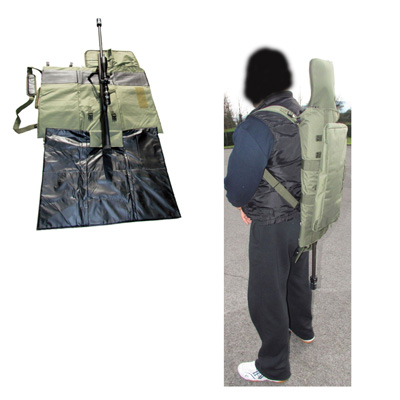 N.B. Photo of REAL counterpart only demonstrative.