Gas Pistol Gpm 92f Full Metal Dark Earth G&g (gg-gpm92f-dbb)
Add to wishlist
Data sheet
Description
BRAND G&G

Pistol GPF 92F (BERETTA replica).
Color DARK EARTH.
GAS operation.
Shooting mode: safe - single shot.
Blowback model.
Full metal & aluminum material.
Anti-slip polymer grip.
Weight 1016gr.
Length 226mm.
Rail under barrel for accessories.
Adjustable hop up.
Trigger function as a real weapon.
Barrel lenght ~116mm.

FEATURES:
Enhanced internal mechanism much more fluid.
Valve with new filter system that holds the liquid part.
Helical cylinder that prevents excessive cooling.

IN THE BOX:
Pistol GPM 92F DARK EARTH.
Metal 27bb magazine.
Hard case.
BB loader.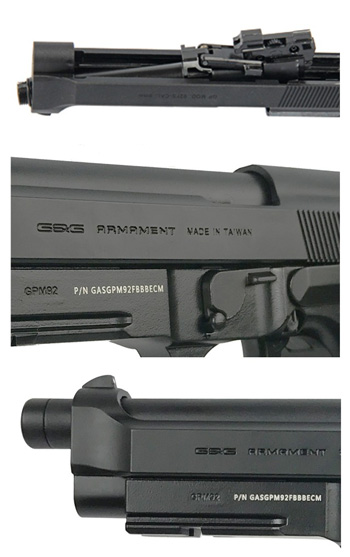 N.B. Use only high quantity Propane GAS.